I'M DAMIEN VICKERS, I LOVE PEOPLE, PARTIES & PHOTOGRAPHY.
Cambridgeshire Wedding Photographer.
Hi, I'm Damien. A Cambridgeshire Wedding Photographer. I love photojournalism and beautiful, natural portraiture. I try not to take life too seriously.
I live in the Cambridgeshire fens and am married to all round superwoman Kelly, who I met on a blind date in 2005. I took her to see The Killers on our second date, and I must have done something right, because we've been married for nine years now. One day she wants to become a wedding photographer too – I must make it look really exciting!
We have two eight-year-old twins Zach and Lucy, who are mental, crazy, energetic lunatics. Lucy is a creative whirlwind, Zach is constantly questioning the world. Think Vivienne Westwood and Prof Brian Cox with a bit of the Gallagher brothers thrown in. They are the perfect training for being conscious of life's precious moments, awareness of what's going on around me all the time and having the energy to keep up with it all.
I love live music & festivals (once at a festival I had to use one of my kid's nappies in an emergency!) My other loves are wine, grassroots football, sunshine, crackling campfires, proper Cornish pasties, snow, exploring, riding bikes, making dens, running, climbing and hiding with the kids. I enjoy playing the guitar when I get a are moment, I used to be a guitarist / songwriter in a band called The Last Ride. We wrote and recorded six epic tunes but never got to gig – the world missed out!
I got into photography because my dad's photos were so awful when I was a kid – my childhood photos all have heads cut off or a finger covering the lens. This, combined with my wife's terrible memory, fuelled a desire in me to capture life's great moments – forever. I've been a wedding photographer for three years now and love being around people while they're having the time of their lives.
Your wedding is going to be relaxed, non-traditional, maybe a bit boho, with a touch of DIY – but most importantly it will be filled with friends, loads of love and plenty of booze! You work hard and play hard and know how to party.
I'm about heart and soul images of the moment – I love documenting what happens from the perfect moments to the imperfect ones, as they happen, with no bossing about. You want a wedding photographer who makes you feel comfortable, doesn't make you pose for awkward photos and creates fun images that capture the essence of the day. If this sounds like you, I reckon we'll get on just fine
MY WORK HAS BEEN FEATURED WITH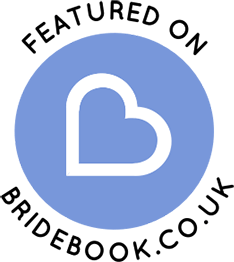 MY FRIENDS IN THE WEDDING INDUSTRY INCLUDE:
Home
Portfolio
Prices
Book Me!!
FAQ'S